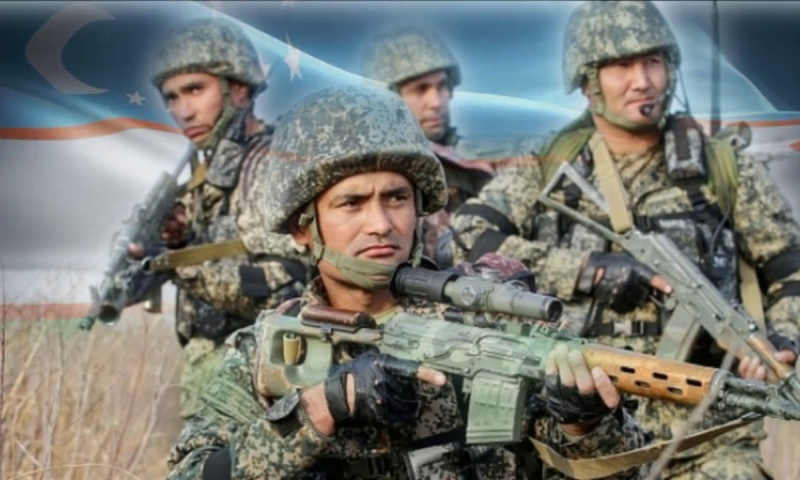 Uzbekistan has been increasing its military power lately. To that end, he has established military-technical cooperation with the world powers and it is fully modernizing his army.
On April 9, the President of Uzbekistan Shavkat Mirziyoyev signed a memorandum with US on military-technical cooperation. According to experts, at present the official Tashkent is working to improve relations with Washington, which has worsened after the Andizhan incident in 2005. Moreover, US also intends to cooperate with Uzbekistan in the military sphere. Because the Pentagon used the Hanabad air basein 2001-2005, located in Uzbekistan's border with Afghanistan. It allowed the US Army to send weapons and additional troops to Afghanistan without any obstacles. However, after the bloodshed in 2005, the parliament Uzbekistan decided to get back the air base from Pentagon. Therefore, the United States also refused to establish any contact with the Uzbek authorities. NATO banned member countries of military block to sale weapons to Uzbekistan. After that Tashkent officially transported weapons from c. For many years, relations between Uzbekistan and Russia have been based on the Treaty on Strategic Partnership and the Development of Economic Cooperation. However, in 2012, Tashkent officially get out from the Collective Security Treaty Organization (CSTO) and began to renew military cooperation with the United States, Turkey and NATO.
With the arrival of Shavkat Mirziyoyev to power, Uzbekistan's military-technical relations with the United States, Turkey and NATO have risen to a new level. Before this, Uzbekistan has adopted 13 road maps in the military-technical direction. 1,4 billion dollars allocated to the defense sphere. 70 senior officers in the Ministry of Defense were dismissed. Over the past three years, Uzbekistan has purchased 14 helicopters from France, four S-295W light-turbine engines from Spain, grenade launchers from Bulgaria, and radio-electronic air defense systems from the Czech Republic. As a result, the Uzbek army take 48 place in terms of military sphere. Besides, Shavkat Mirziyoyev signed documents on military-technical cooperation with Azerbaijan this year and agreed to purchase armored military equipment with Kazakhstan. In short, the Uzbek army has boosted its well-being several times over the previous years.
Translated by Nazerke Syundyukova