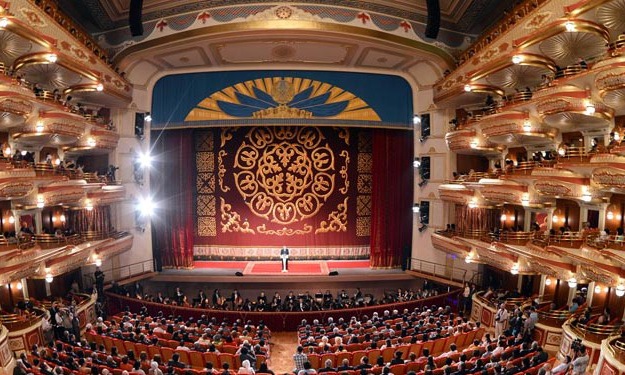 Photo: Arnapress.kz
II World Theater Festival "Astana" to hold in Astana from June 16 to 28, reports the press service of the Ministry of Culture and Sports of Kazakhstan.
The festival program includes 18 performances from 13 capitals of the world. The cultural event devoted to the 20th anniversary of Astana.
"In the framework of the festival, the best theatres of the world to demonstrate their art: Piccolo di Milano (Italy)," 1927 "(Great Britain), Meno Fortas (Lithuania), Theater Warszawa (Poland), Independent International Theater" 11 "(Germany), Georgian State Academic Theater them. Sh. Rustaveli (Georgia), Nakamura Gekijo (Japan), "Beijing People's Art Theater" (PRC), Uzbek National Academic Drama Theater (Uzbekistan), Chui Regional Theater named after Sh. Termichikov, Academic Drama Theater named after T. Abdumomunov Kyrgyzstan), St. Petersburg Academic Theater named after Lensovet and Moscow Provincial Theater (Russia)," the message reads.
Also, Kazakhstani theatres to perform in the framework of the festival.