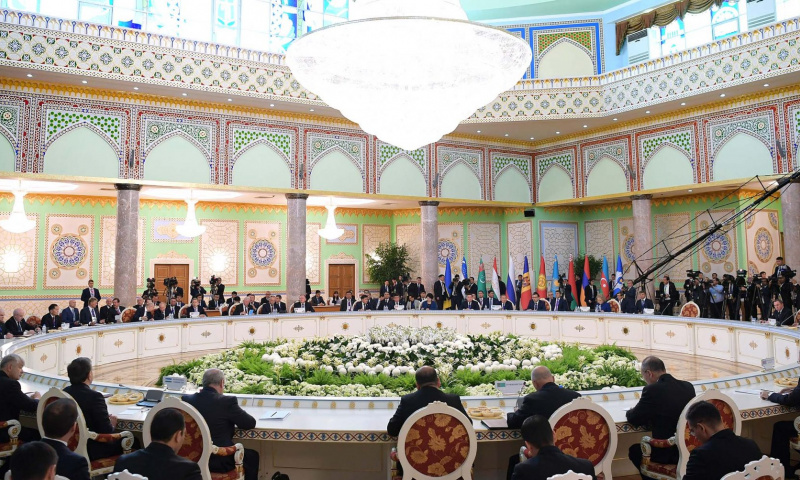 Photo: Akorda.kz
The President of Kazakhstan highlighed the results of the work done to strengthen and develop relations within the CIS during the meeting, reports official website of Akorda.
The President emphasized the effectiveness of measures taken to reform the organization and update the conceptual documents of the Commonwealth. Moreover, Nursultan Nazarbaev drew attention to a number of perspective directions, promoting the further deepening of interstate relations.
In addition, the leader of country told that it is necessary to strengthen the economic basis of the CIS and take measures aimed at eliminating trade barriers between the countries.
Furthermore, Nursultan Nazarbayev also talked about issues of expansion of trade and economic relations and the use of transport and transit potential of all CIS member states. In addition, the President of Kazakhstan drew attention to the implementation of joint projects in the spheres of science, space, digitalization and tourism.
The Head of the State spoke about the features of the international financial center "Astana" in Kazakhstan and called on all CIS member states to take an active part in the work of the Financial Center.