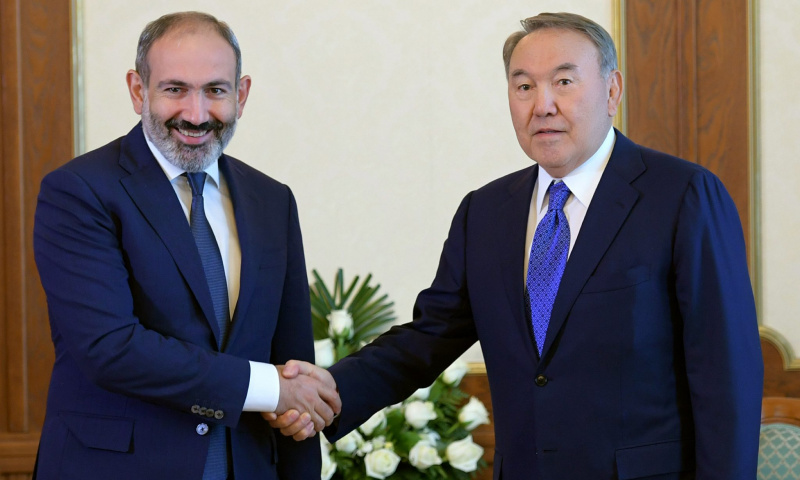 Photo: Akorda.kz
Two sides discussed issues of bilateral cooperation and further development of trade and economic relations, during the meeting, reports official website of Akorda.
The President of Kazakhstan mentioned the high level of cooperation between Kazakhstan and Armenia, pointing to the existing potential for its expansion.
- Kazakhstan and Armenia have always had good relations. The trade turnover between two countries last year increased by almost 60%. This trend is going ob even now. I want to note that we should not stop there. Our stated need to continue their efforts to strengthen bilateral ties. Our companies have the opportunity to invest in the economy of both states", told Nursultan Nazarbaev.
In addition, the head of state drew attention to the issues of labor migration and the need to expand contacts between the entrepreneurs of the two countries, stressing the existence of favorable conditions for this.
In his turn, N.Pashinyan thanked Nursultan Nazarbayev for the opportunity to meet and discuss topical issues of further deepening of interstate relations.
- Interaction of two countries is characterized by positive dynamics. I am confident that it will continue to receive its due development. For us, relations with Kazakhstan are of particular importance, we hope to promote them in the economic sphere, including in the field of investment" said the Prime Minister of Armenia.
Moreover, N.Pashinyan noted the importance of strengthening cooperation between Kazakhstan and Armenia.