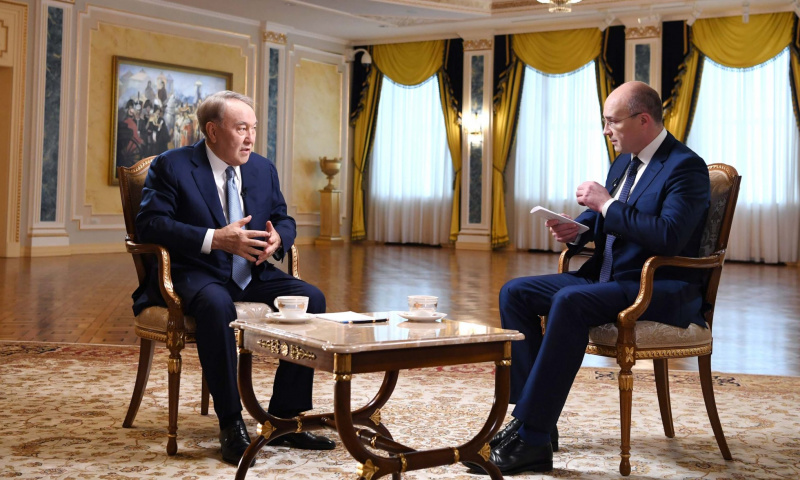 Photo: Akorda.kz
Kazakh President Nursultan Nazarbayev gave an interview to the All-Russia State Television and Radio Broadcasting Company (VGTRK), reports press service of the President.
Answering the questions of the journalist, head of state focused on key international and regional issues of the agenda and spoke about the priority areas of cooperation between Kazakhstan and Russia.
Moreover, the President of Kazakhstan spoke about the main results of the state program of infrastructure development "Nurly Zhol" and highlighted the advantages of the Eurasian Economic Union and the "One belt One way" initiative during the interview.
In addition, the Head of State responded to a number of personal questions and outlined the prospects for further development of the global order.
The interview will be broadcasted by Russia-1 and Russia-24 TV channels in early December.