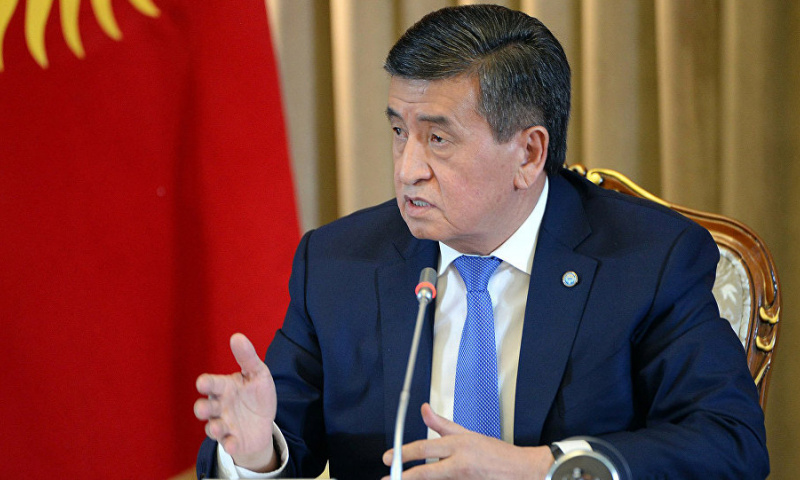 Фото: Sputnik Кыргызстан
The President of Kyrgyzstan Sooronbai Jeenbekov held a press conference.
Today Sooronbay Zheenbekov held his first press conference in Bishkek as the president of Kyrgyzstan. In the conference he commented on the family-clan management system.
"I know the history of Sovereign Kyrgyzstan, and everything happened in my eyes ... That is why I do not allow a clan management system ... Today, in our strong civil society, the family-clan management system is not allowed. During my presidency family management, clan management and group dominance will never exist", - noted Jeenbekov.
Before it was informed that the President of Kyrgyzstan will held a press conference as the president of the state. In addition,  it should be noted that Sooronbay Jeenbekov took office as a head of state on November 24 of last year.