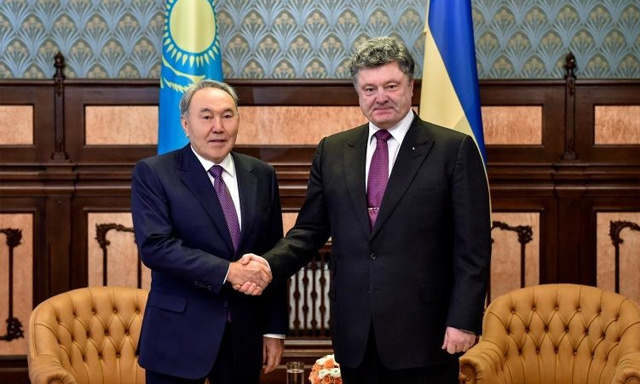 Photo: Today.kz
The President of Kazakhstan Nursultan Nazarbayev and the President of Ukraine Petro Poroshenko talked over the phone. During this phone conversation Nazarbayev expressed his readiness to provide full assistance in resolving conflict between Russia and Ukraine, reports the press service of Akorda.
The heads of states discussed current issues and prospects for bilateral cooperation, noting the intensification of Kazakh-Ukrainian contacts in the current year. In addition, the leaders also exchanged views on the current situation in the south-east of Ukraine. The President of Kazakhstan called on the parties to the Ukrainian crisis to engage in constructive dialogue and search for a compromise.
The President of Ukraine informed about the incident in the Kerch Strait area. In this context, Nursultan Nazarbayev spoke in favor of the earliest possible resolution of this issue through negotiations between the Ukrainian and Russian sides.