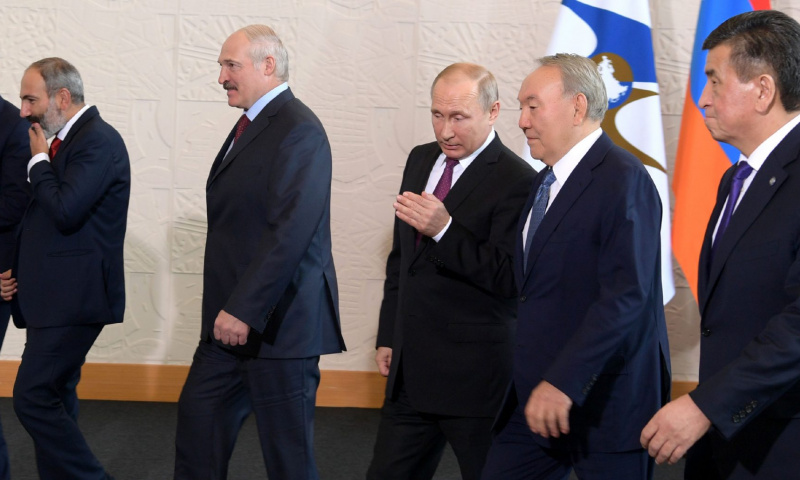 Фото: Zakon.kz
Putin, Jeenbekov and Lukashenka will be awarded with the Nazarbayev Order.
According to Akorda press service, Kazakh President Kassym-Jomart Tokayev has signed a decree awarding the presidents of Russia, Kyrgyzstan and Belarus with state awards.
The decree states that Vladimir Putin, Alexander Lukashenko and Sooronbai Jeenbekov will be awarded with the "First President of the Republic of Kazakhstan - the Leader of the Nation Nursultan Nazarbayev" Order .