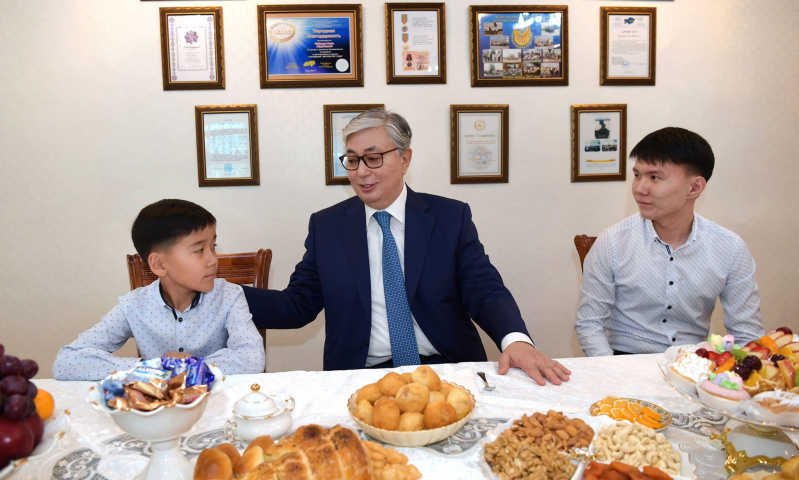 The head of state visited the house where the family of the hero lives. The President of Kazakhstan was shown a memorial plaque installed in honor of Gaziz Baytasov, his photos, medals and personal belongings, reports the press service of the President.
Kassym-Jomart Tokayev during the conversation with his spouse and sons Hero of Kazakhstan noted that Gaziz Baytasov at a very responsible and difficult moment remained faithful to the oath, his feat would never be forgotten.
Recall, Gaziz Baytasov who died in Taraz in 2011, during the resistance to the terrorist, was awarded the title "Halyk kаһаrmаny" for the first time in the history of the creation of the Kazakh police.