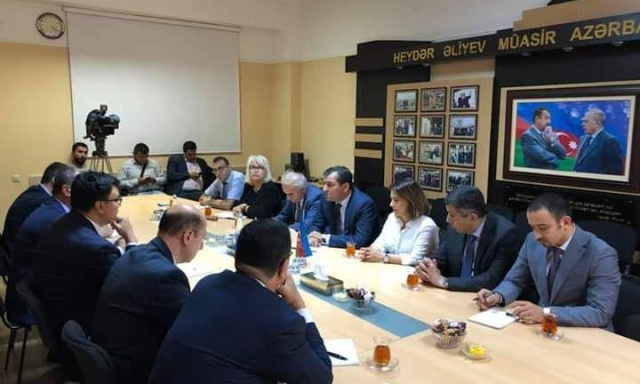 Photo: UzA
Uzbekistan delegation led by Deputy Prime Minister Aziz Abdukhakimov met with the Chairman of Azerbaijan State Tourism Agency Fuad Nagiyev within the framework of participation in the 43rd session of UNESCO World Heritage Committee, in Baku, reports UzA.
The parties expressed satisfaction with the increase in tourist flow between the countries. At the same time, a huge untapped potential in this direction was indicated and an agreement was reached to strengthen cooperation in mutual exchange of delegations, cooperation in promotion of tourism potential of Uzbekistan and Azerbaijan, joint organization of combined tours, training, exchange of experience and others.
Following the meeting, a Memorandum of Understanding in education and science was signed between the "Silk Road" International University of Tourism and Azerbaijan Tourism and Management University.