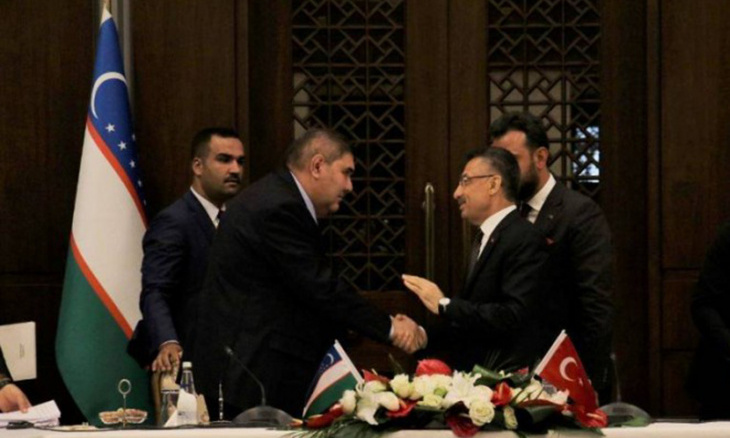 Uzbekistan and Turkey signed a trade agreement worth $ 455 million.
In the intergovernmental commission between Uzbekistan and Turkey, which was held in Ankara, two parties signed 62 documents totaling 455 million dollars. According to Turkish Vice President Fuat Oktay, water turnover between the two countries is now 2 billion dollars.
At present, Turkey is the leader in terms of the number of tourists coming to Uzbekistan. In 2017, the number of tourists traveling from Turkey to Uzbekistan was 18 thousand and in 2018 - 78 thousand.