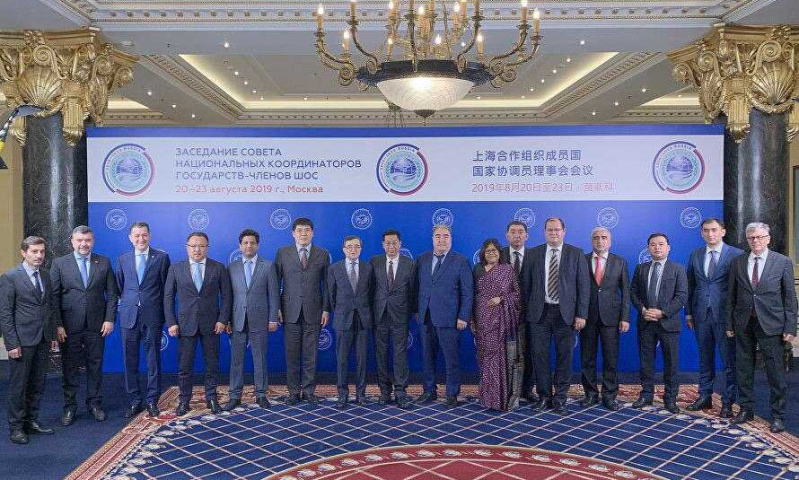 Photo: http: mfa.kz
The first meeting of the Council of National Coordinators of the SCO Member States was held in Moscow within the Russian chairmanship of the Shanghai Cooperation Organization (SCO), Kazakh MFA reports.
The event was attended by the National Coordinator of Kazakhstan for SCO, Ambassador-at-Large of the Ministry of Foreign Affairs of Kazakhstan, Yerlan Alimbayev.
The meeting discussed the priorities of the Russian chairmanship of the SCO, the implementation of the initiatives of member states, preparations for the planned meeting of the Council of Heads of Government of the Organization scheduled for October 31 - November 1 this year in Tashkent, as well as other activities at the high and highest levels.
The delegation of Kazakhstan made proposals for the further implementation of the SCO initiatives put forward by the First President of Kazakhstan, Elbasy Nursultan Nazarbayev, and the President of Kazakhstan, Kassym-Jomart Tokayev.
The event also included informal consultations between the SCO national coordinators and the permanent representatives of the CSTO member countries. The participants considered possible ways to promote interaction between the two organizations.