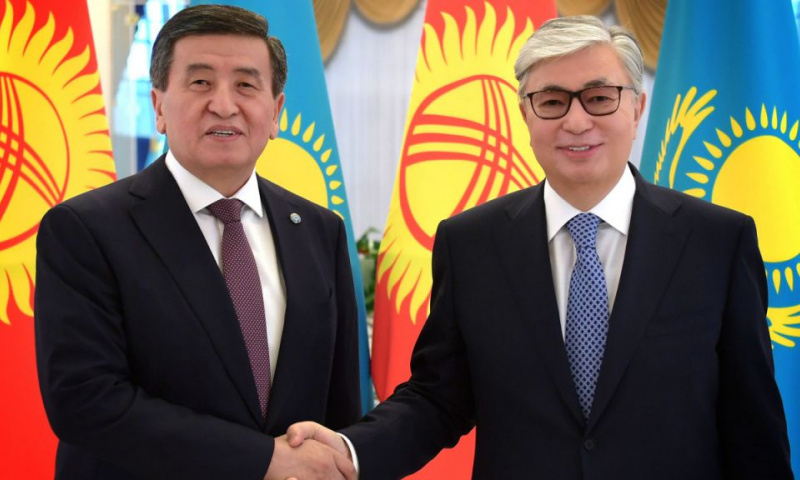 Қасым-Жомарт Тоқаев пен Сооронбай Жээнбеков. Фото: ашық дереккөз
The President of Kazakhstan Kassym-Jomart Tokayev congratulated the President of Kyrgyzstan Sooronbai Jeenbekov on the Independence Day of the Kyrgyz Republic, Akorda reports.
In his congratulatory telegram, the Head of State noted that during the years of sovereign development, Kyrgyzstan has passed the way of large-scale transformations, having achieved significant results in the State-building.
Kassym-Jomart Tokayev stressed that Kazakhstan highly appreciates the centuries-old friendship, good neighborliness and trusting nature of interaction between Nur-Sultan and Bishkek.
"I am convinced that the open and regular political dialogue between us, will continue to contribute to the comprehensive strengthening of the Kazakh-Kyrgyz relations in the spirit of strategic partnership and mutual support", the telegram says.