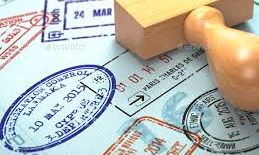 "If we really want to strengthen the investment and tourist attractiveness of the largest cities and the country as a whole, we should get rid of such an anachronism as the mandatory registration of foreigners with the migration police," said K. Tokayev.
According to him, registration is an inconvenience for foreigners and a source of corruption. This issue must be resolved by the end of 2019.
- Why is digitalization being carried out, of which we speak so much? The government should resolve this issue before the new year. As the Minister of Internal Affairs informed me, there is a readiness for this," the President noted.